30th October 2008 1:00AM

This evening, i attended Jewellery Time 2008 by Cortina Watch. I reached Paragon at about 7:30pm, went to register my name on the guestlist at reception.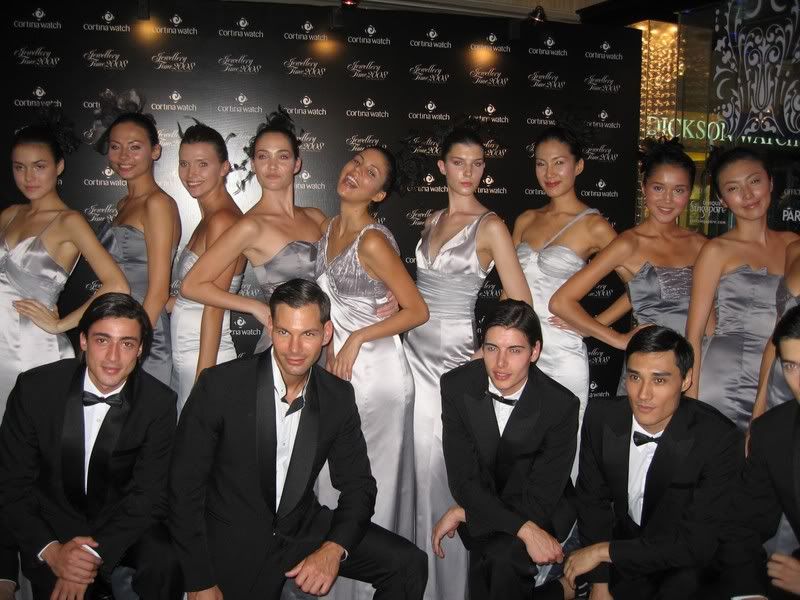 This Cortina Watch's biennial Jewellery Time returns to Paragon Shopping Center at Orchard this October for an exhibition of limited edition bejeweled timepieces in the world of haute horlogerie.Guests find themselves immersed in a luxurious lounge setting, bedecked with dazzling crystal chandeliers. In addition to the breathtaking jewellery watches on show, there will be a premiere showcase of the world's most coveted trophy watches, specially commissioned for and exclusive to Jewellery Time 2008.
The 11-day extravaganza kicks off on 30 October with a theme entitled 'Rock Baroque', and features 16 luxury watch brands - Audemars Piguet, Baume & Mercier, Blancpain, Cartier, Chopard, Concord, Corum, Girard-Perregaux, IWC, Jaeger-LeCoultre, Milus, Omega, Patek Philippe, Piaget, Vacheron Constantin and Van Cleef & Arpels.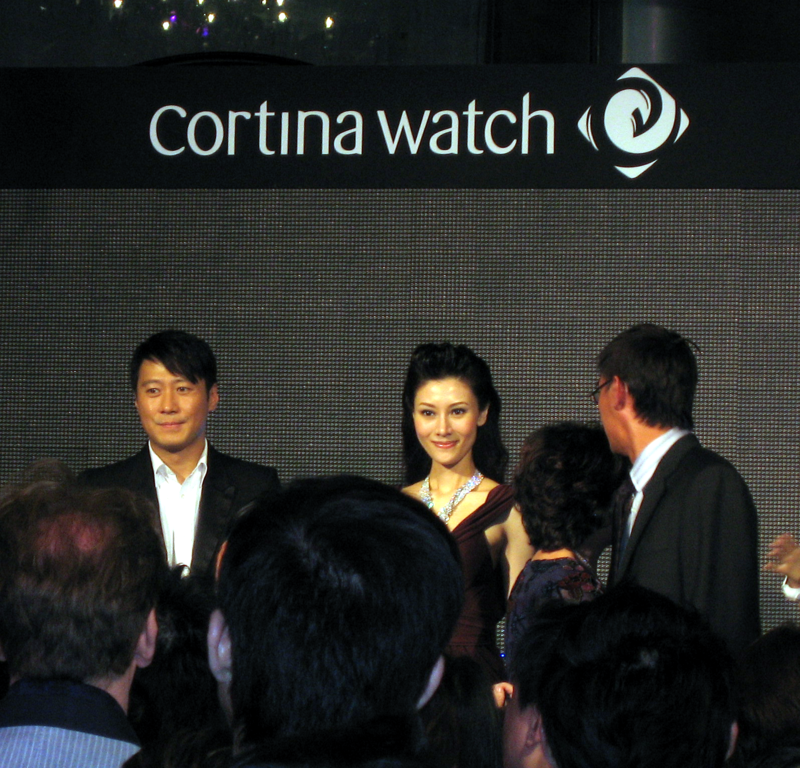 Celebrities Leon Lai and Michele Reis will walk the red carpet at the official opening of Jewellery Time 2008. Where the world's finest time creations unite with jewellery artistry.
16 of the world's most prestigious brands will unveil their elite jewellery timepieces for both men and women. Highly coveted limited edition and specially commissioned signature masterpiece are true seductions for the watch connoisseurs. Take time for glamour and luxury at Jewellery Time 2008.
Cortina Watch has also commissioned a Limited Edition coffee table book titled 'The Legacy'– A Tale of Time & Intrigue, which chronicles in pictures, a collection of the world's most desirable jewellery creations and features some of Asia's eminent entrepreneurs, high society and celebrated personalities.
 I wore my Caramel Python Skin Leather Jacket with white shirt & woven leather boots toting my new Damier Graphite Tadao to attend this event. Saw some familliar faces that night, a party with nice finger foods & champagne. Lots of gorgeous timepieces, Van Cleef & Arpels "Charms" collection is very interesting, a watch of exceptional elegance & high taste that would look good on any ladies. Baume & Mercier Reviera Collection look wonderful too, simple yet elegant Lengendary Line with both Classical & Sporty Line, i love their dodecagonal face.  Leon Lai & Michele Reis look wonderful despite their age. Leon Lai got lots of pinkish energy surrounding him while Michele pale in comparision. I feel that she is having some issues with her personal live. Well thats just my intuitive reading.
 I left Paragon about 9:30pm meeting a good friend of mine for dinner, we decide to try out "Dai Ka Jie" at Heeren. Ordered their signature Roast duck, Fried Otak, Claypot Stingray & Fish Maw soup. Ambience so so, only roast duck is nice, the rest of food too oily, Service wise not so good perhaps it is near closing hour however the waiter that serve us is still fine before i left gave him a little tip.
Another day has ended.
Blessed Be,
Oceanos
Oceanos Words Of Wisdom :

"The simple sharing of joy, be it physical, emotional, psychic, or intellectual, forms a bridge between the sharers which can be the basis for understanding much of what is not shared between them, and lessens the threat of their difference."