Her works are truly amazing. So thinking of sharing. Think her works has this "LOA" kinda feeling. That is why I post here.
THE PREDATOR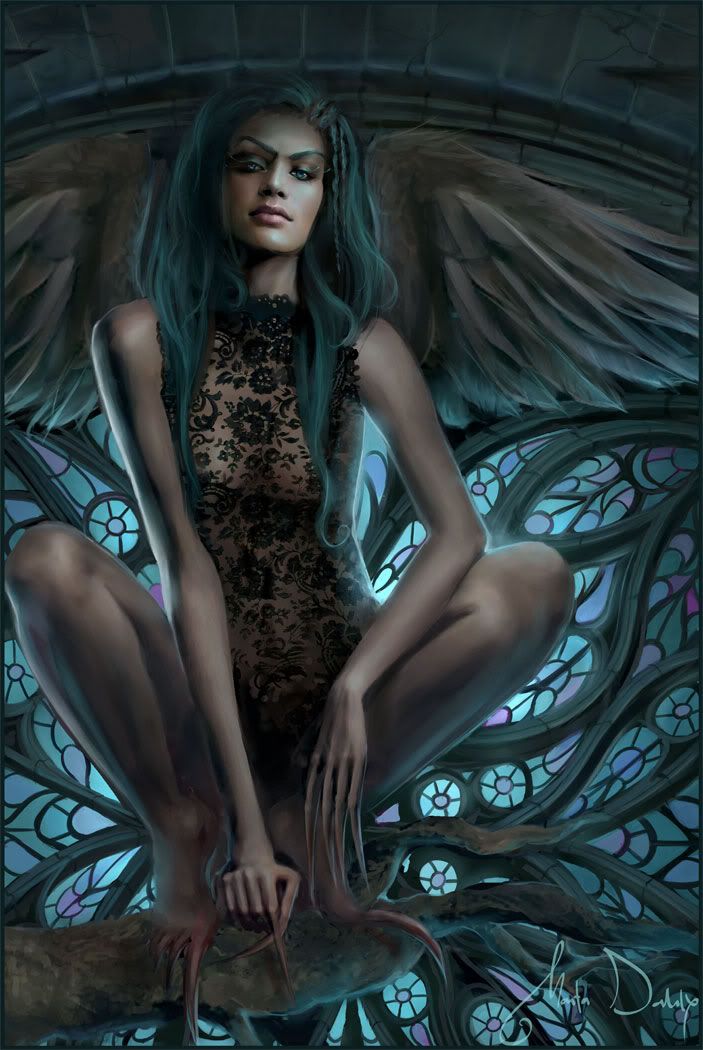 RAVENE
WINTER FAIRY
SAMAEL
Samael and Eleanzel, both sons of the Night Spirit, were loving brothers, fully comitted to each other as children.
Samael had a lover, a wind goddess Echo, whom he had a son with. Led by envy and secret desire towards his brother's love, Eleanzel has led Samael's suspicions, as the child was not his.
Samael full of faith, believing in his brother, filled with anger has killed his son and his beloved. Soon after has he discovered his lies.
Led by anger and bitterness he lost his sanity, and to kill his own pain, as a revenge to all the men kind, he is now killing all born children, letting everyone suffer as he once did.
ALORIA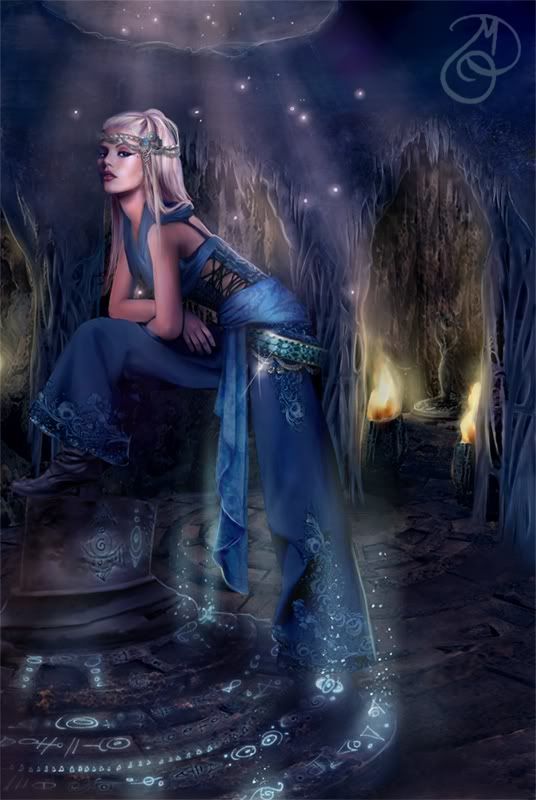 COLOR ME RED
The moon sets its blade upon my head
Lighting the depths of my empty soul
I am not alive, neither am I dead
Inside my mind's castle hollow bells toll
But when the wind blows its howling horn
Among the void you will be reborn
And when I feel your life in my veins,
The shattered sun will shed its bloody tear
Entangled by the endless beginning's chains
I'll silently whisper into your ear
That as I was once lifeless and torn
Within you in darkness I will be reborn